Science, Technology, Engineering and Mathematics Week
Back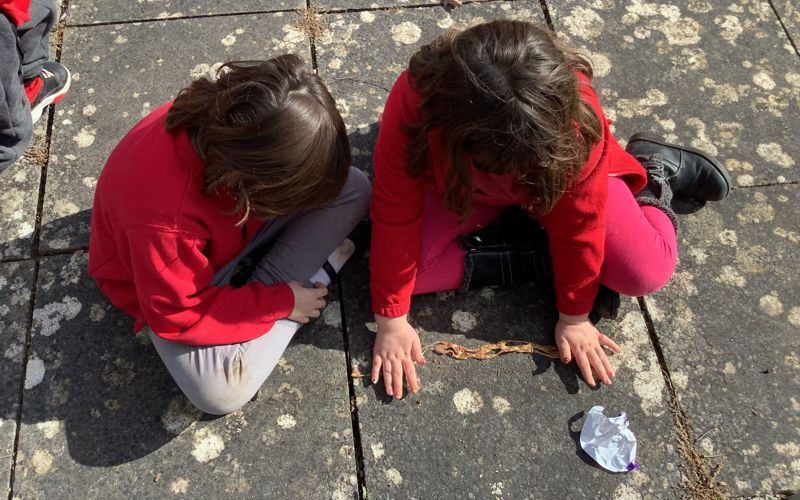 18 March 2022
It has been lovely to see the children out and about enjoying the school grounds as part of British Science and Engineering Week.
This week has been all about S.T.E.M (Science, Technology, Engineering and Mathematics) learning at St Martin's Garden Primary School.
Mrs Franklin, our Science Leader, has ensured alongside all the staff that this has been a very memorable S.T.E.M Learning Enquiry week for all of our children.
Highlights have included:
paper tower building challenge
Gentoo nest building
Bug and Bee Hotel building
Learning all about bees; parts of a bee, pollination, how honey is made and how to look after bees
Curly Wurly challenge
sorting materials
Testing how best to get different stains from clothes
Mini beast NFU talk
The whole school took part in the Curly Wurly challenge. How far can you stretch a Curly Wurly in 3 minutes. The World Record is 426cm which is impressive.
As a school the longest was 129cm! The children worked together in teams and used their scientific skills to decide how to stretch it without breaking it.
Please read our Learning Week 18th March for more details.