Author and Illustrator 'Visits' St Martin's Garden Primary
Back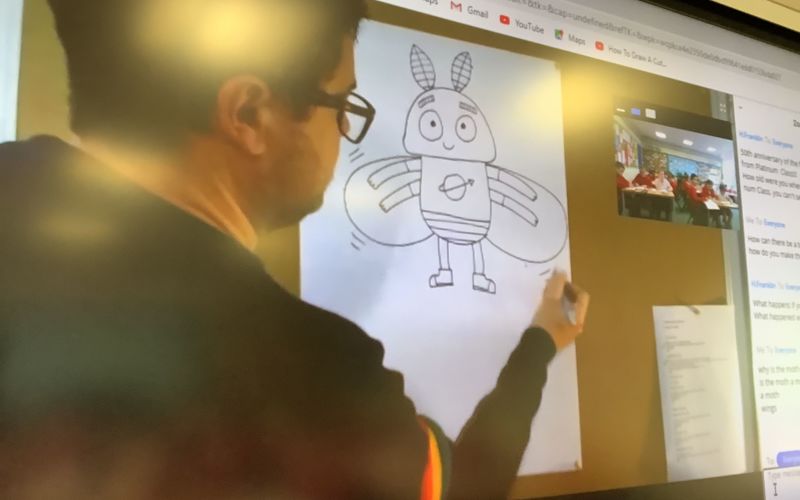 23 November 2020
Our pupils had a virtual lesson with children's Author and Illustrator Duncan Beedie.
The children were excited to 'meet' him and asked him lots of interesting questions about his work.
Duncan also gave a step-by-step guide on how to draw a couple of his characters. Aren't they brilliant!!
We are now all inspired to create our own characters.
#APositiveDifferenceEverydayEveryone