Starting

School

in

September

2021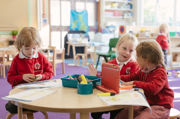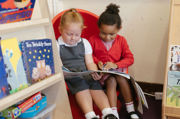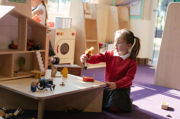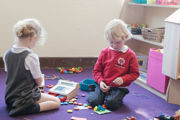 Are you looking for a Reception place for September 2021.
We are now able to offer pre-booked socially distanced showarounds on
Monday 4th January 2021 at 4.00pm
Thursday 7th January 2021 at 4.00pm
Saturday 9th January 2021 ~ Tours at 10.00am, 10.45 am, 11.30am, 12.15am and 1.00pm.
Monday 11th January 2021 at 4.00pm
Booking essential please call 01225 832112 or complete the contact form to book a showaround.
We look forward to welcoming you and showing you all that St Martin's Garden Primary School has to offer.
Claire Parfitt, Headteacher and Specialist Leader in Education
"Our son and daughter are happy, confident and have settled in so well. They love all the new topics they're learning and are fully engaged. We couldn't have asked for a better start to school life for our children" Reception Parents (November 2020)
Closing date for applications for Reception 2021 is 15th January 2021. Apply on-line via Bath & North East Somerset Council Admissionshttps://beta.bathnes.gov.uk/apply-primary-school-place-reception