Dragon themed Reading Matters Week
Back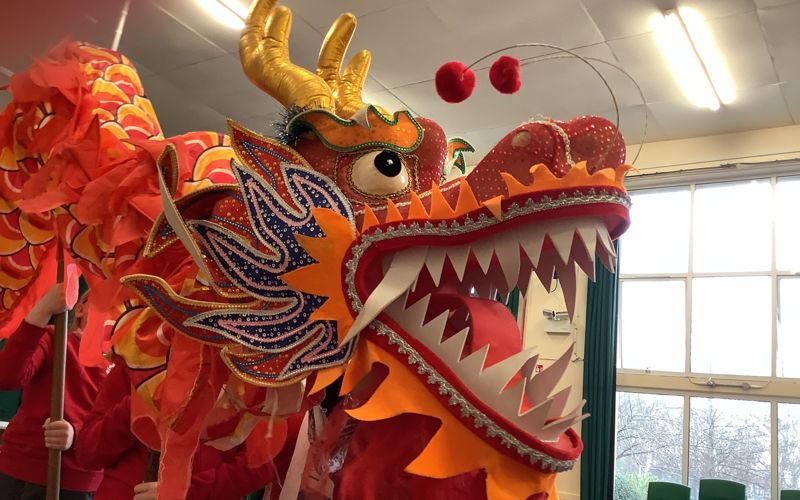 4 March 2022
This weeks, Reading Matters, Learning Enquiry was linked to Myths, Legends and Fairy Tales with a dragon theme.
On Tuesday morning, Robert Starling (Author and Illistrator) beamed into classes across the school to share his book 'Fergal in a Fix' with children in Bronze, Silver, Plum, Olive, Gold, Lime and Elm classes. They then created their own Dragons. This is the second time this year that Robert has virtually visited our school.
In the afternoon, Robert beamed into Platinum, Aspen, Willow and Acer classes and shared his illustration journey. The children had time to then create their own dragon inspired illustrations.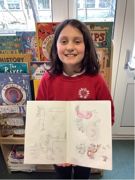 On Wednesday the children found out about Dragons in Chinese Mythology and that they always have positive traits and characteristics. The children across the school really enjoyed the opportunity to learn more about Chinese Traditional Tales and the opportunity to dance with the Dragon.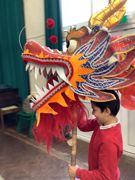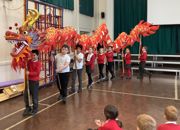 On Thursday, we saw an array of book characters in school and some disguised books as we joined in the fun of celebrating World Book Day. There was certainly a dragon theme to many of the costumes across the school!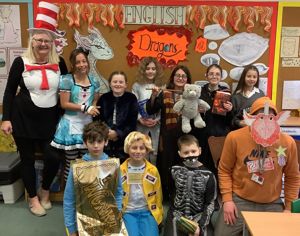 Alongside all the reading there has been some amazing English and Art learning linked to Dragons and I am looking forward to sharing photographs of our art work and displays once they are completed.
Mrs Parfitt